Russian Academic Excellence Project 5-100
[Strategic Academic Units]
[About] [Programme documents] [Programme management] [Useful links]


---
HSE won a place on the programme to boost Russian universities in the World Rankings in 2013
The Higher School of Economics is one of 21 winners of the special government grant to promote the position of Russian higher education in international rankings.
There were 54 applications from Russian higher education institutions and 36 universities, which comply with the requirements of research work, attractiveness of educational programmes, levels of involvement in the international academic market, and position in global university rankings were allowed to compete. On the basis of programmes to improve international competitiveness, prepared by the universities, and their chances of achieving high positions in the rankings, taking into account their current state, the Council selected 15 universities, which will start receiving the grant from 2013. In October 2015 the Council added another 6 universities to this group.
The open contest was announced on May 8, 2013, implementing the Presidential Decree to support at least five Russian universities to enter the Top 100 of the world's leading universities by 2020.
To promote the universities in international rankings, there will be joint educational programmes with international partners; a campaign to attract international professors and students; international academic mobility development; centres of excellence, and others will be created.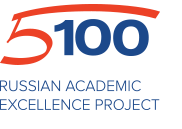 The list of winner universities:
Have you spotted a typo?
Highlight it, click Ctrl+Enter and send us a message. Thank you for your help!
To be used only for spelling or punctuation mistakes.